Confusion, who hasn't experimented it? It happens when one has many options and deep inside isn't convinced by any of them. Then comes sadness about it and one asks oneself  "what should I do? Where should I go?". To me it has happened many times. Facing thousands of theorethical options with the feeling of ending up empty handed. And above all, the feeling of not having the capability to understand which would be the right option for us out of so many.The opposite can also happen, having few options to choose from and none that seems actually right. In both cases one must "take oneself by the hand" and start to walk.
Often indeed the confusing or unsatisfying situations can produce a stagnant effect. Which means that when facing chaos we do nothing. It is certainly an option, but this 'not moving' state cannot last long. Not moving regarding a relationship, for example, even a friendship. Most of the times we leave words in stand-by mode (meaning we don't express and don't listen to what we should). This way the hypothesis, the fantasies and projections rise. In short, the confusion rises while for us to live well clarity is necessary as much as possible.
I have recently understood how important was for me a friendship with a person. Living far away we hadn't  spoken for some time. And then I wrote to her. And got an almost instant response. In short this relationship was so solid even not having heard from each other for so long. But if I hadn't written there would have been a suspension. And one does not live well suspended.
For this reason, when one faces a confusing situation regarding a person, a relashionship, a job… that's when one must stay away the most from thoughts. It is advisable to look for a centered inner position, for lucidity, and to take a step (a concrete action) towards checking the situation.
Let's see how essential oils and Bach flowers can help us go further towards a bigger balance with ourselves. And let's not forget to act from the inside to the outside.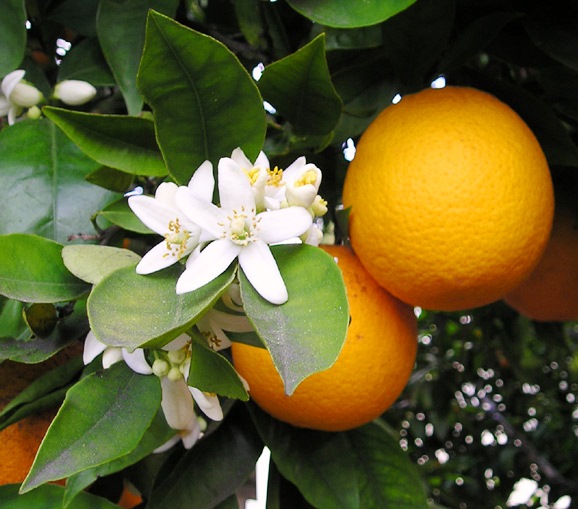 I would start choosing Walnut. It is a Bach flower that speaks of centering, of interior voice, of trusting what we feel deep inside and of going ahead. It is suitable to every moment in which we need ourselves to keep on going and to feel what our moment is, to be able to communicate it to others, to be able to dialogue with more clarity. I think it is suitable also when we just need plain and "simple centering".
Preparing a spray, for example, we can add the essential oils of cypress, ginger and sweet orange to Walnut. A mix that I would define as follows:
Cypress (Cupressus sempervirens) helps us at centering, listening to our interiority and also at connecting with ourselves. Ginger (Zingiber officinalis) a root rich in vitality, can give us a sense of grounding and lucidity, helping us 'digest' the situations in life, the things we struggle to get along with. Together with these two such intense essences we can add the essential oil of sweet orange (citrus sinensis), which rounds and softens up the synergy and donates us that lightness that helps us feel free and in movement.
30 ml: 15 ml of vodka at 40 degrees with which essential oils are mixed plus 15 ml of distilled water
5 drops of cypress esential oil
5 drops of ginger essential oil
10 drops of sweet orange essential oil
5 drops of Walnut
This is clearly a basis formula, and you can personalize it as you feel fits you better. You can take it with you as a 'personal perfume' that gives you support.
If you have tipps or questions, leave me a comment, I will love to read it.