Sometimes it really gets difficult to clarify your thoughts and your path. We have many tools today and many DIY resources, but in our life we need also to talk with other people, to connect with others, and in my experience, coaching is based on high definition conversations that can help in driving your life at its best.
I have been trained in counseling and I followed a personal junghian analysis; since then I have been working as a consultant, mostly with people who have focused on work, family and the outside world, and now want to find back themselves and explore new opportunities.
This can mean :
unblocking professional careers;
finding a personal and professional life balance;
finding new creative activities and resources.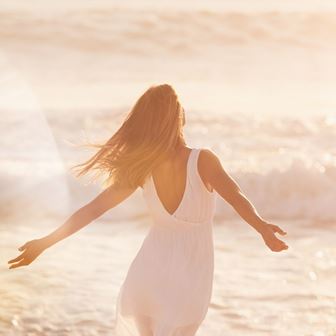 We begin with an informal free conversation to understand if my style of coaching and experience can suits your needs and decide accordingly timings and scheduling.
In these years I realized each of us has a personal rhythm, so the sessions follow your rhythm and are at your pace.
***
You can choose among different options:
30-minute sessions, [visit my Calendly for booking a session; first sessions are always free and 30 minutes long] if you want to:
– assess priorities;
– need practical actions and focused discernment;
– find the next step toward unblocking your professional career or balancing personal and professional life;
50-minute sessions, if you want to:
– work more extensively on your preferred topic;
– tie practical actions with a wider overview of your situation;
– use creativity exercises to find new points of view.
***
For reaching out please contact me writing to: professionefelice@gmail.com
I am based in Italy, CEST timezone, in Trieste.