Our essential oils can help us in emotionally difficult moments, when we feel a certain inner heaviness and need to feel light and take steps forward.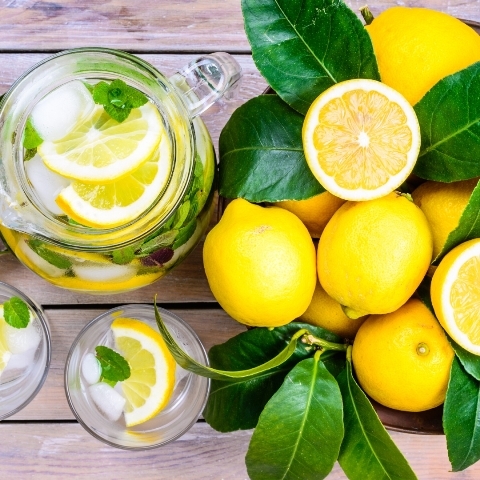 Remember that not all essences are "light": the top notes are usually the most volatile and can give us a feeling of relief and openness.
But which essences should be used? Let's take a few examples:
Lemon (Citrus limonum): with its frank, direct and clear scent, lemon essence helps us to regain focus and centredness, in complete lightness;
Lime (Citrus aurantifolia): this is a festive, cheerful, exotic essence, which easily restores our desire to do and dream. It is an excellent ally for those moments when sadness rears its head.

Rosemary (Rosmarinus officinalis ct cineole): Here we have an energetic essential oil, with a balsamic note that helps us to breathe better, physically and symbolically. Very useful when we need to reactivate personal energy, even physically, feeling more present and active.

All these essences can be simply inhaled by pouring a drop onto a paper handkerchief, or into a room diffuser, where a total of 8-10 drops will perfume your room.
So if you decide to try all three essences together, you could, for example, use 3 gc of Lemon essential oil, 4 gc of Lime essential oil and 3 gc of Rosemary essential oil. Enjoy your experiments!