Maddalena Giuffrida, owner of the Agriturismo Juna in Aurisina (Trieste), asked me to create a perfume that spoke of her "home", that is, of the place where she offers hospitality in the Karst, with care and dedication. Thus was born the Perfume of Juna, designed to return the feelings and emotions that that place and Maddalena's family can offer to those lucky enough to stay with them.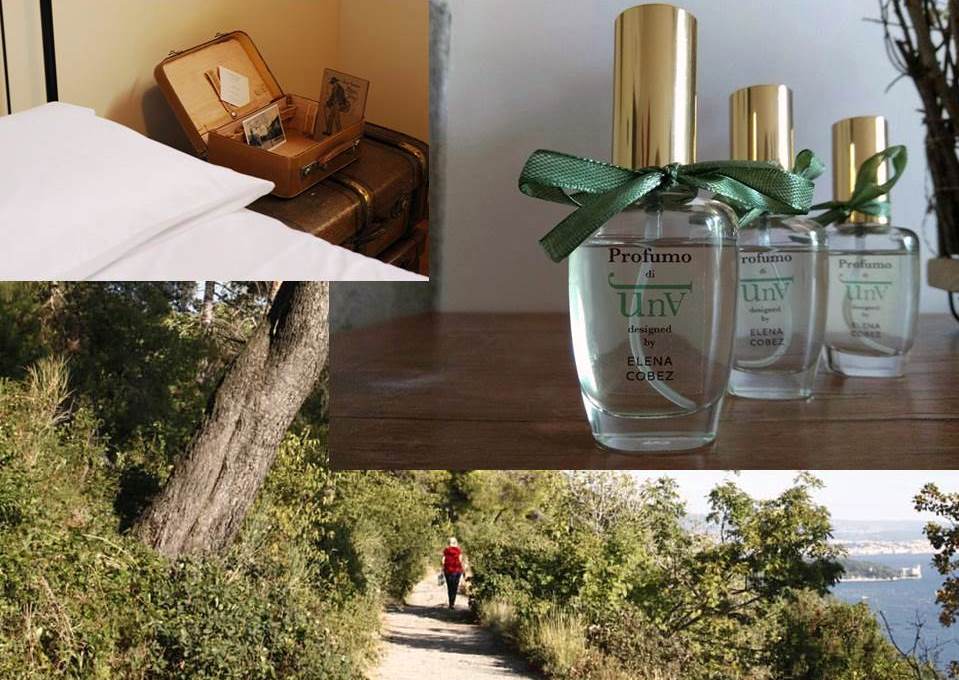 Maddalena says: "Essential oils of sweet orange, bergamot and Lebanese cedar – Elena chose them and dedicated them to Juna.
To tell the truth, he created a bespoke perfume by thinking of us: Elena has a "nose" up to recognizing not only perfumes, but above all people, and has a rare effectiveness when she talks about her essences. I would listen to her for hours, or rather it happened several times during her aromatherapy courses.
She explains that sweet orange is like a warm embrace, gentle and delicate. It is an essence of well-being and its magic words are relief, serenity, fewer thoughts and more pleasure.
Bergamot is, however, an essence of the morning, just what it takes to face the day not only with energy, but also with peace of mind to arrive in the evening …
And finally, the Lebanese cedar. Before Elena explains her properties, I bring to the nose the mouillette soaked in a few drops of the oil: I feel its warm, intense, woody scent and a sweet sensation of calm envelops me.
There is no need for Elena to add other words. The nose said it all. "